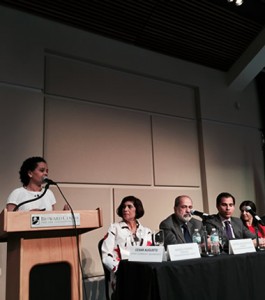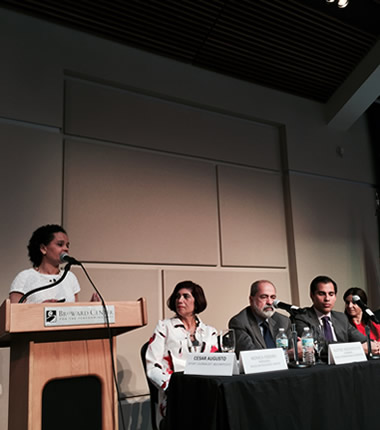 To Spanish version click here
To Portuguese version click here
Dear clients, ACROSS network of suppliers, colleagues, family and friends
As we come to the end of 2015, the main feelings I have in my heart are of gratitude and excitement.
Why gratitude?
Because this is the first year in my life – since my mid teens – that I haven't worked 60 hours or more every week, all year round.
I'm grateful for having this opportunity to achieve a renewed life balance and for being able to work out (in my own time) what is important for me professionally and what is essential for me to be happy personally.
Many freelancers and small business owners out there will probably agree with me that "life balance" quite easily becomes a luxury or a dream when one works for oneself.
Why excitement?
I have been working at redefining the meaning of professional "success" in my own life and that has had a very positive impact on my life outlook.
I am hoping that clients, suppliers, work colleagues and friends will notice my achieved improvements as a person and as a professional and the extra spark of enthusiasm in all I am doing.
We invested time in 2015 to review ACROSS services: what we were doing, how we were doing it and what else we needed to do to provide better, faster and more affordable quality services. The process is not finished yet, but it has given us a blueprint to start 2016 on a strong footing.
2016 will be an exciting year not only for us at ACROSS but for all of those who deal with us – directly or indirectly.
How did we do at 2015?
We worked less! And that was a good thing!
We kept an eye (as ever) on Brazil's political and economic developments: we advised some of our clients to be cautious but also encouraged them to continue to persevere with the Brazilian market. We firmly believe that the Brazilian economic crisis is a door for very interesting business opportunities in the country.
We did more work than usual in Mexico, the USA, the UK and other Western European countries.
Thank you to our clients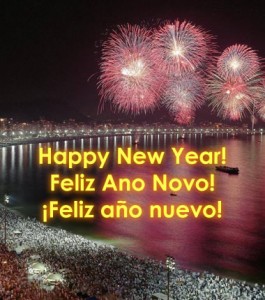 We've got new clients from industries we had never worked for before. To our "new" clients, our warmest thank you for the opportunity to get to know your business and to help you with your needs. We are looking forward to working with you again soon.
Our regular clients continue to show their support to ACROSS by trusting us with repeat projects.
To our "old" clients, thank you once again for allowing us to serve you for so many years. Our commitment to your success remains unchanged for the future.
Thank you all those who helped us to achieve success
ACROSS wouldn't be a successful company without the dedication of the many independent professionals who are part of the ACROSS Network of Suppliers. To all of you: thank you for being such good partners.
A special thank you to Ivan F. Martins, our own Chief Information Officer (CIO) for many years. We appreciate your work and commitment to our success every day of the year.
To family and friends: where would I be without you? Thank you for the unconditional support and for listening to my complaints about work and life.
Below, a visual snapshot of some of the projects we've been involved with in 2015.
We hope you have a happy and successful 2016!
Iris Griffiths
ACROSS Research Managing Director (and tea lady)