About Us
At ACROSS we work with Latin America and the Latin American people: their behaviour, their culture, their languages.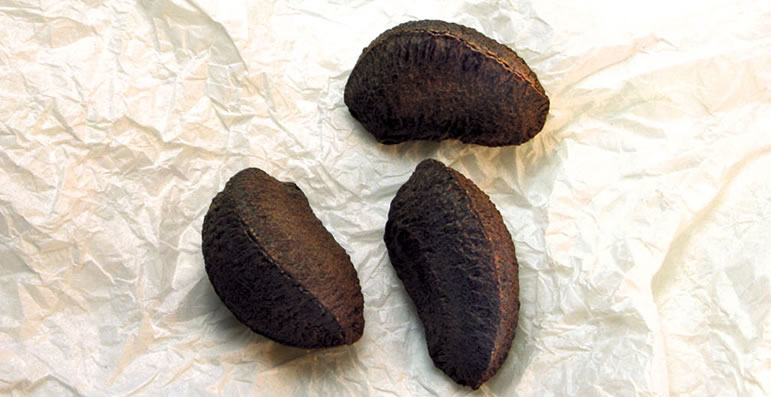 Accurate research starts with knowing the market
These Brazil nuts look identical but only one of them comes from Brazil; the others are from Peru. Only an expert would know the difference in look, texture and taste.
That same expertise is needed by organisations wishing to research Brazil and any other Latin American market. To get meaningful results you need knowledge of the language, culture and attitudes. You need the inside track. You need ACROSS: first-hand local knowledge combined with international experience.
At Across we work with:
companies from different global markets that are looking for opportunities to enter or expand their interests in one or several countries in Latin America
organisations, businesses and individuals from Latin America looking to commence or expand their operations in the international markets, particularly the UK and other European markets
market research and business projects involving ex-pat Portuguese and Spanish speaking communities in their host countries, globally.
ACROSS is the trade name of Iris Griffiths: a Brazilian/British, UK-based, qualified and experienced qualitative market researcher, cross-cultural communication specialist, translator and conference interpreter. Iris has been working in the combined fields of market research, language and cross- cultural communication for over 25 years.
Team
ACROSS was founded by Iris Griffiths, who has carefully selected a network of native and experienced professionals in the different countries covered by ACROSS. Each project has its own requirements, so each team is formed by professionals with the right combination of skills and knowledge to fulfil such requirements.
Clients
Some of organisations that used our services as end-clients or through collaboration with other independent consultants or market research companies
I have employed Iris' services as a Brazilian Portuguese translator and proof reader on numerous occasions. She is a very professional linguist with expert and first hand knowledge of the market research sector. I would recommend Iris and look forward to working with her in future
K.R. – Language Conect

Iris Griffiths, from Across, is a very professional and extremely friendly researcher. The work she delivered was well researched and the data collected included the very latest developments on the subject of the study. I would definitely use Iris again and highly recommend her.
Emma Séka – MackSense Ltd

Clients were delighted with the English-Spanish interpretation that Across Lingo provided on two separate occasions and I was delighted with the responsiveness and professionalism!
Lisa Kabouridis – Qualitative Research Services Ltd

Iris is a great moderator and ensures that she teases the insight out of the consumers. She has a great ability to connect with both respondents and with her internal clients. She is also great at making sure the team she works with understand the culture and nuances that exist within international markets, and that can really make a different to our clients and the success of the insight.
Lucy Hobbs – Independent Market Researcher

Hello Iris, Again, thank you very much to you and everyone in your team. I think that it was a very hard day for you, very intensive. But it was great! Thank you for your professionalism, your efficiency and your kindness. I keep your address preciously for our next event! Laurent Sempot
Laurent Sempot – VBO | FEB

My first experience of the online qualitative methodology introduced by Across Research has been very positive. As a research tool, it was highly dynamic and the consistent and enthusiastic engagement of the panellists throughout the exercise was much appreciated. This was attributable not only to the suitability and flexibility of the online platform itself but also to Across's skilful approach to moderating and stimulating the discussion. I would not hesitate to recommend Across work with this research method to other companies.
Ian Anderson – Nice-Pak International Ltd

We have worked with Iris Griffiths from Across on a couple of occasions for work conducted in Brazil. We think of Iris as a valued Network Partner of The Buzzz. In particular Iris goes that extra distance – she checks the recruitment closely and is always quick to suggest changes locally which work to the benefit of the overall project outcome. More than this she can add real value to the analysis by interpreting the localized market and social context. However I would rate her positive attitude and boundless optimism as perhaps her strongest contribution – she is fun to work with and when deadlines get tight and things unravel it is great to get a positive solution offered.
Alan Bowman – The Buzzz

Dear Iris, I would like to say a big thank you for all your help in arranging interpreters for us. All excellent and became members of the Company straight away. They were a huge help and support and we thoroughly enjoyed having them on board and working with them.
Catherine Buffrey – Royal Shakespeare Company

The work Across did for us on the Brazilian and Mexican markets was excellent. Not only did they secure interviews with a difficult audience but they provided strong cultural guidance on how to interpret much of what was said. Thanks for being such a great partner to work with!
Andrew Vincent – Waves Research & Consulting

First-rate, cost effective qualitative research in Brazil. Working with Iris is like having an ear to the ground in a culture and market which is notoriously difficult to research remotely from the UK. I would highly recommend Across for studies that need sensitive and accurate insight into Brazilian opinions and opportunities!
Tracey White – Fizz Research Ltd

The service which Across Research has provided to Nice-Pak has been first class. From the first point of contact, Iris and her team took great care to understand our needs and were able to recommend appropriate methodologies at each step of the process. Her unique and personal insights into South American culture have added an invaluable extra dimension to the quality of the work produced.
Ian Anderson – Nice-Pak International Ltd

Contact
Get in touch with us:
 E-mail: hello@acrossresearch.com
Twitter: @acrossresearch
For any correspondence, please get in touch and we will provide you with the right address. We thank you in advance.